Checking
Checking
Everyone manages their money in different ways. So why would we have only one type of checking account?
Find the right checking account that will make your life easier. Plus, with Shared Branching you'll have access to over 5,000-shared branches and 27,000 ATMs across the country.

Overdraft Checking Protection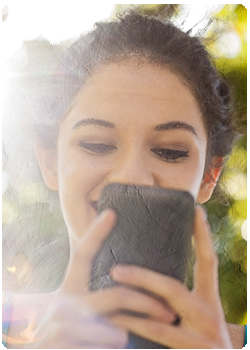 Overdraft Checking Protection. It's happened to all of us one time or another. You miscalculated your checking account balance and got into the red. But at Tampa Bay Federal we offer extra levels of protection to avoid the inconvenience, or even the embarrassment of over drafting your account.
Free Overdraft Checking Protection Plan
We've got you covered. All of our members are eligible for our free overdraft checking protection plan. Open your checking account and we will link your primary savings account to automatically cover overdrafts. Are you known for being the overdraft King? No worries. You may link other accounts such as money market, special savings or others for overdraft protection. We recommend you use funds in your accounts for your first level of overdraft protection to avoid other fees.
Courtesy Pay
So what happens if I didn't link another account to protect me against over drafting my checking account? As a complement to the plan above, our standard overdraft practices include Courtesy Pay. Courtesy Pay is not a line of credit. Courtesy Pay is a fee-based overdraft checking protection service that allows us, at our discretion, to overdraft your account and pay items or transactions generally up to a maximum of $500 that may normally be returned or denied.
The service is available to members in good standing and whose primary share and checking account has been open at least 90 days. Transactions are processed in the order we receive them from others.
Whether we pay through Courtesy Pay or return an item, your account may be assessed a fee, either as a Courtesy Pay charge or a Non-Sufficient Funds charge. You will only be charged a Non-Sufficient Funds charge if we do not pay the overdraft for checks or pre-authorized transactions, normally of a recurring nature. Please refer to our Service Fees for more information about these and related fee charges.
Through Courtesy Pay, we routinely authorize and pay overdrafts for the following types of transactions:
Checks and similar types of electronic transfers
Pre-authorized recurring transactions (such as an insurance premium)
Everyday debit transactions (such as for gas or groceries)
ATM transactions (cash withdrawals)
You must provide prior authorization to us for Courtesy Pay overdraft coverage for debit and ATM overdraft transactions. If you have not provided this authorization, your transaction will normally be declined at the merchant or ATM. This does not apply to checks or other recurring electronic transactions.
Call us at (813) 247-4414 x7606 to set up your overdraft account sources.
SaveSave