Checking
Checking
Everyone manages their money in different ways. So why would we have only one type of checking account?
Find the right checking account that will make your life easier. Plus, with Shared Branching you'll have access to over 5,000-shared branches and 27,000 ATMs across the country.

Tampa Bay Credit Union Rewards Checking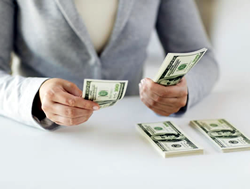 You want more out of your Tampa Bay credit union checking account? You might be ready for a high-yield return on your balance. On average, reward checking accounts offer significantly higher rates than traditional checking accounts.
High-Yield Interest Rewards Checking Accounts are designed for people who are looking for a new primary checking account.
Standard requirements include a certain number of debit card transactions per month,

Receive online statements instead of paper statements,

Schedule 1 billpay or automatic payment from the account each month.

Qualifying debit card transactions usually take any form -- signature or PIN purchases or online purchases.

For many people, if they treat this account as their primary checking account, it's not difficult for them to meet these requirements.
Compare Tampa Bay Credit Union Rewards Checking Accounts