About Tampa Bay Federal

About Tampa Bay Federal Credit Union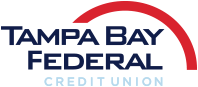 About Tampa Bay Federal Credit Union
After operating expenses and reserve requirements are met, income from loans and other revenue is returned to all members in the form of great rates, lower fees, and a comprehensive selection of financial services. About Tampa Bay Federal Credit Union is proud to live the credit union philosophy of "people helping people" for its members and the community.
Tampa Bay Federal Credit Union is a not-for-profit organization that exists to serve their members. Like a banks, Tampa Bay Federal Credit Union accepts deposits, make loans and provides a wide array of other financial services. But as a member-owned and cooperative institution, Tampa Bay Federal Credit Union provides a safe place to save and borrow at reasonable rates.
Tampa Bay Federal Credit Union is a cooperative financial institution chartered by the federal government and owned by individual members.
At Tampa Bay Federal Credit Union, no two members are the same. Blue or white collar, younger or wiser, they all have one thing in common—they work hard for every dollar they earn. We respect that, and show our appreciation in low rates, flexible banking hours and consistent personalized care. When you call or visit one of our branches, we'll guide you through available service options to help you make the best decision for your situation.
TBFCU is committed to providing all of it's members with the very best financial products and services available.
We build relationships by serving our members and exceeding their expectations while providing financial products and services to help them attain personal financial success. Tampa Bay Federal Credit Union and its people have always gone the extra mile for it's customers
Members pool their funds to make loans to one-another. The volunteer board that runs each credit union is elected by the members.

Tampa Bay Federal Credit Union Board of Directors and Volunteers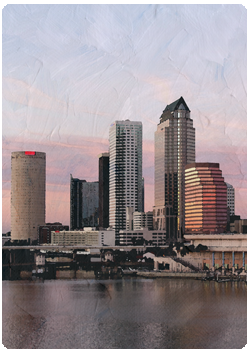 Tampa Bay Federal Credit Union Board of Directors provides general direction and control. Directors are credit union members who are elected by members. Every member has one vote; regardless of the amount on deposit or the types of services used. The Supervisory Committee's primary role is auditing credit union performance. Both the Credit Union Board of Directors and Supervisory Committee serve the Credit Union and its membership without pay, so are often referred to as Volunteers.
Board of Directors
Kenneth Perry - Chairman
Bruce Engler - Vice Chairman
Robert C. Wright - Treasurer
Marcia Perga - Secretary
Terry Jones- (Immediate Past Chairman)
Mike Sluga
Don Rothell
Cathy Bartolotti
Pete Burgue
Emeritus Directors
Cinda Huntley
Robert L. Seth
Supervisory Committee
Ed Katroscik - Committee Chair
Wayne Boytim - Committee Secretary
Mike Sluga - Board Liason
Betty Coleman
Lisa Saviola
Tampa Bay Federal Credit Union Board of Directors
What does a Board Member do? Board members are responsible for setting policies, approving budgets, and helping to direct strategic planning. They evaluate operations and maintain financial performance standards for the credit union. They are also responsible for appointing the credit union's President/CEO, who reports directly to the Board. Our Board of Directors is made of members who lend their managerial and financial expertise to help guide the direction and mission of the credit union.
Volunteering to serve on your credit union's Board of Directors can be an extremely rewarding experience. You may find that representing your fellow credit union members not only benefits them but will provide you with valuable knowledge for years to come. Serving as a credit union volunteer is a highly responsible and challenging position, which brings about tremendous satisfaction in the helping of others.
Our Board of Directors is comprised of a group of volunteers. In their roles, they help to determine and maintain the general direction and control of the credit union in the best interest of each member's investments.