Vehicle Loans
Vehicle Loans -- Auto Loan Rates Have Never Been better!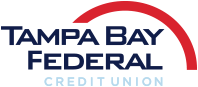 Buying a new or used car is exciting, but usually the process is not. Auto loan rates have never been better at Tampa Bay Federal Credit Union! Walk into that dealership knowing that you already have the best deal. Because sometimes the upgrade isn't leather seats, it may just be a better loan and knowing with certainty what you can afford to pay.
Credit Unions are known for being the best place to shop for auto loan rates -- Tampa Bay Federal Credit Union is a leader in this area. If you're not already a member, you should join now -- and walk into that dealer knowing what you want and what you can afford.
Before you decide what you want, see how much you can afford with our auto loan rates calculator -- find out what your monthly payment is for the car you want. With our low auto loan rates you might be surprised at what you could drive off that lot. It pays to know ahead of time because the dealer knows you're a serious buyer and will bend over backwards to accommodate your needs. This is a position you want to be in when buying a car!
Buy a new or used car with Tampa Bay Federal Credit Union's low rates & get more car for your money!
Are you ready? Apply online or call (813) 247-4414 x7606. Or just drop by any of our branches and fill out an application.
First Time Auto Buyer - Best Car Loan Rates Available!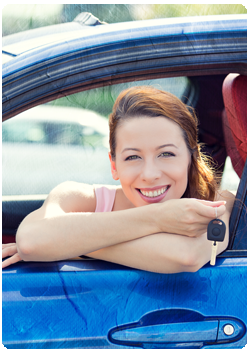 Are you a first time auto buyer? That can be a scarey proposition if you don't have anyone guiding you in the process. It's a big step and one that everyone has to go through at some point in their life. It helps if you have someone you can go to for answers and to help explain the process as you are going through it. A trusted advisor, per se, that can help you shop the best car loan rates, help you choose between a new or a used auto and how you go about finding out if that used auto is a good deal or not.
We have just the answer for you -- our free Auto Advisors are there to help you and answer any questions you have along the way. They are not salesman -- they are there just to offer you assistance and advice, if needed, on one of the biggest investments of your life! And one that can be daunting if you're not initiated in the process.
For instance, if you can't decide what your next ride is, they can help you out by showing you some of the possibilities that are available to you. They will gladly walk you through the entire buying process, car loan rates, answering any questions you may have and making sure you get the best deals out there - on both the vehicle itself as well as the car loan rates on your purchase.
They'll help you find a dealership you can trust and a new or used car you can rely on - Tampa Bay Federal Credit Union is there for you!
Are you ready? Apply online or call (813) 247-4414. Or just drop by any of our branches and fill out an application.
SaveSave