Home Loans
home loans With Tampa Bay Federal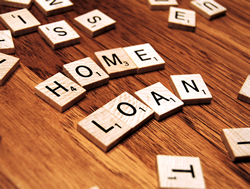 Whether you already own a home or you are a first time buyer, Tampa Bay Federal CU is the place to go for home loans. Your home is usually the largest and most important investment you've ever made -- and you want to protect it. When you make that initial investment in a home, you expect it to appreciate and that you will build equity in your home over the years you own it.
Well, there comes a time when you either want to access that equity -- maybe get a home equity loan because one of your children is getting ready to go off to college or your home has become a bit dated and you want to update the kitchen -- one of the best ways to protect your home's investment potential.
No matter what the reason is, Tampa Bay Federal Credit Union is there for you -- we want to make sure you make the right decisions every step of the way.
Are you ready to start the home loan process or would you like to talk with one of our experts?
We can help you with several options:
First-Time Home Buyer Program
Home Ready Program
Fixed Rate First and Second Mortgage
Home Equity Loan
Home Equity Line of Credit (HELOC)
The next step is to contact us. You'll be glad you did. Call us at (813) 247-4414.
Unsecured Home Improvement Loan
In this financing option, an unsecured home improvement loan, your home's equity does not need to be used as collateral. You can obtain funding to make the updates you need, without a lien being put on your title. This loan is an excellent option for getting some needed home improvements done quickly, if you have a healthy credit score, do not have a tremendous amount of equity in the property, but still need to make repairs or improvements.
Unfortunately, the home improvement loan is not a line of credit to do with as you wish, such as, pay college tuition expenses, consolidate high interest credit card debt or other possibilities you may wish to use it for. The home improvement loan is just as the name specifies - only to be used to do that kitchen modernization, bathroom updates or add a beautiful deck to enjoy the summer months.
The unsecured home improvement loan is great because it gives you the freedom to use your loan proceeds on any home improvement you can think of, from outdoor decks, patios, landscaping and swimming pools to additions, solar installations, man caves, kitchens, bathroom renovations and anything in between!
The flexibility of this loan product from Tampa Bay Federal Credit Union includes the following benefits:
Funds in as few as 24 hours.
Amounts up to $25k.
Flexible loan terms of up to 15 years.
The right financing for your unique situation can be just as important as your home improvement project itself. When you have good-to-excellent credit, the right financing looks like a low-interest loan with a fast and easy application process -- and funds in your account super quick -- maybe even the same day as approval is received!
If you'd like to find out more about our home improvement loan, give our experts a call today on 813-247-4414.