Vehicle Loans
Vehicle Loans -- Auto Loan Rates Have Never Been better!
Buying a new or used car is exciting, but usually the process is not. Auto loan rates have never been better at Tampa Bay Federal Credit Union! Walk into that dealership knowing that you already have the best deal. Because sometimes the upgrade isn't leather seats, it may just be a better loan and knowing with certainty what you can afford to pay.
Before you decide what you want, see how much you can afford with our auto loan rates calculator -- find out what your monthly payment is for the car you want. With our low auto loan rates you might be surprised at what you could drive off that lot. Buy a new or used car with Tampa Bay Federal Credit Union's low rates & get more car for your money!
Are you ready? Apply online or call (813) 247-4414 x7606. Or just drop by any of our branches and fill out an application.
Recreational Vehicle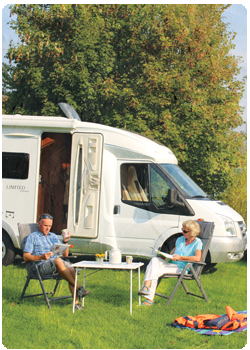 Time to play! If you have your eye on a boat, a personal watercraft, ATV, RV, travel trailer or motorcycle or if you just want to refinance one -- give us a call. Hey, we're in Florida, so let's have fun in the sun! Choose Tampa Bay Federal Credit Union for your
RV Loan
Boat Loan
Watercraft Loan
Jet Ski Loan
Motorhome Loan
& More
Tampa Bay Federal Credit Union is dedicated to getting you behind the wheel of your dream recreational vehicle. Our goal is to get you approved quickly, no Stress, no hassle -- we'll be with you every step of the way.
We offer you the following assistance:
Instant credit review when you apply online with us.
Refinance an existing boat or RV loan with us.
Extended terms up to 30 years* on your financing.
Variable & Adjustable rates available for boat loans and RV loans.
We have a program to meet your needs, we're sure of it!
Apply online and start your boat or RV loan process today.
*Terms shown above are the maximum allowed. Rates quoted above may be for shorter terms. Contact the credit union about specific rates and terms.
SaveSave