About Tampa Bay Federal

About Tampa Bay Federal Credit Union
After operating expenses and reserve requirements are met, income from loans and other revenue is returned to all members in the form of great rates, lower fees, and a comprehensive selection of financial services. Tampa Bay Federal Credit Union is proud to live the credit union philosophy of "people helping people" for its members and the community.
At Tampa Bay Federal Credit Union, no two members are the same. Blue or white collar, younger or wiser, they all have one thing in common—they work hard for every dollar they earn. We respect that, and show our appreciation in low rates, flexible banking hours and consistent personalized care. When you call or visit one of our branches, we'll guide you through available service options to help you make the best decision for your situation.
Tampa Bay Federal Credit Union History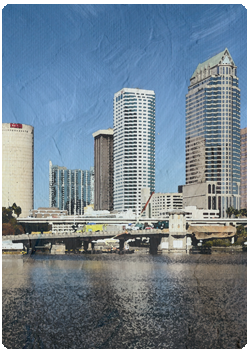 Tampa Bay Federal Credit Union was chartered on May 23, 1935. Originally known as Tampa City Employees Credit Union, it was organized by 13 City of Tampa workers.
It's said that for many months during its inception, the assets were stored in a Hav-A-Tampa cigar box. The first year's assets were almost $400, which was a fortune in that era!
Tampa Bay Federal Credit Union has continued to serve not only City of Tampa employees, but also the Tampa Bay community in general.
For over 80 years, we continue to serve the local community delivering a wide array of financial services in a helpful and friendly manner. As we start another chapter for the next 80 years, we adopt the latest technology to keep our members in constant evolution with the new times.