About Tampa Bay Federal

About Tampa Bay Federal Credit Union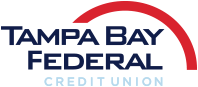 About Tampa Bay Federal Credit Union
After operating expenses and reserve requirements are met, income from loans and other revenue is returned to all members in the form of great rates, lower fees, and a comprehensive selection of financial services. About Tampa Bay Federal Credit Union is proud to live the credit union philosophy of "people helping people" for its members and the community.
Tampa Bay Federal Credit Union is a not-for-profit organization that exists to serve their members. Like a banks, Tampa Bay Federal Credit Union accepts deposits, make loans and provides a wide array of other financial services. But as a member-owned and cooperative institution, Tampa Bay Federal Credit Union provides a safe place to save and borrow at reasonable rates.
Tampa Bay Federal Credit Union is a cooperative financial institution chartered by the federal government and owned by individual members.
At Tampa Bay Federal Credit Union, no two members are the same. Blue or white collar, younger or wiser, they all have one thing in common—they work hard for every dollar they earn. We respect that, and show our appreciation in low rates, flexible banking hours and consistent personalized care. When you call or visit one of our branches, we'll guide you through available service options to help you make the best decision for your situation.
TBFCU is committed to providing all of it's members with the very best financial products and services available.
We build relationships by serving our members and exceeding their expectations while providing financial products and services to help them attain personal financial success. Tampa Bay Federal Credit Union and its people have always gone the extra mile for it's customers
Members pool their funds to make loans to one-another. The volunteer board that runs each credit union is elected by the members.

Tampa Bay Federal Membership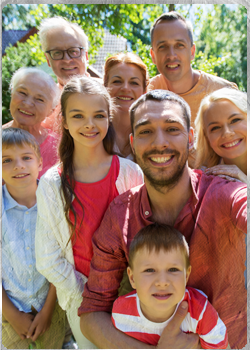 Thank you for considering Tampa Bay Federal for your financial needs! We have been serving TBFCU members changing financial needs for over 80 years in the Tampa Bay area. We're owned and operated by our members, so our earnings are returned to you in the form of higher savings dividends, lower loan rates, lower service fees, and more convenient services. To open an account at Tampabayfederal, you'll need to meet the eligibility requirement. Since Tampa Bay Federal is a credit union, new Tampa Bay Federal members will need to qualify to join, but don't worry! Qualifying is easy! We have three ways you can join:
You join Prime Time Club for a low one-time, non-refundable fee of $5.
You're an employee of a company who is affiliated with us. These companies are called Select Employee Groups or SEGs. If your company is not listed, ask your HR or Benefits Department to become a SEG of Tampa Bay Federal. That way all of your coworkers can join, too!
You have an immediate family member who is a Tampa Bay Federal member already. We just need your family member's name and you're in!
If you have any questions about TB FCU eligibility, please call us at (813) 247-4414. We look forward to serving your changing financial needs...with pleasure!


IMPORTANT INFORMATION ABOUT PROCEDURES FOR OPENING A NEW ACCOUNT
To help the government fight the funding of terrorism and money laundering activities, Federal law requires all financial institutions to obtain, verify and record information that identifies each person who opens an account. What this means for you: When you open an account, we will ask for your name, address, date of birth and other information that will allow us to identify you. We may also ask to see your driver's license or other identifying documents.