Home Loans
home loans With Tampa Bay Federal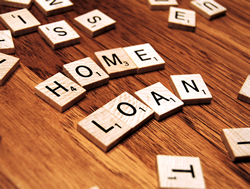 Whether you already own a home or you are a first time buyer, Tampa Bay Federal CU is the place to go for home loans. Your home is usually the largest and most important investment you've ever made -- and you want to protect it. When you make that initial investment in a home, you expect it to appreciate and that you will build equity in your home over the years you own it.
Well, there comes a time when you either want to access that equity -- maybe get a home equity loan because one of your children is getting ready to go off to college or your home has become a bit dated and you want to update the kitchen -- one of the best ways to protect your home's investment potential.
No matter what the reason is, Tampa Bay Federal Credit Union is there for you -- we want to make sure you make the right decisions every step of the way.
Are you ready to start the home loan process or would you like to talk with one of our experts?
We can help you with several options:
First-Time Home Buyer Program
Home Ready Program
Fixed Rate First and Second Mortgage
Home Equity Loan
Home Equity Line of Credit (HELOC)
The next step is to contact us. You'll be glad you did. Call us at (813) 247-4414.
mortgages
Whether you're a first-time homeowner, making your next move or looking to refinance an existing loan, Tampa Bay Federal would like to make you feel right at home. With the terms, features and optioned designed to make getting a mortgage quick and easy as possible.
Let us help you understand all of the choices you have available by speaking directly with a mortgage specialist.
Oney Johnson: (813) 541-4002 | ojohnson@tampabayfederal.com | NMLS #: 1019484
Lee Midkiff: (813) 545-6697 | lmidkiff@tampabayfederal.com | NMLS #: 275670