Home Loans
home loans With Tampa Bay Federal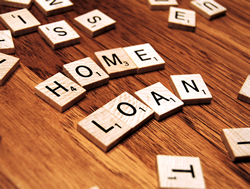 Whether you already own a home or you are a first time buyer, Tampa Bay Federal CU is the place to go for home loans. Your home is usually the largest and most important investment you've ever made -- and you want to protect it. When you make that initial investment in a home, you expect it to appreciate and that you will build equity in your home over the years you own it.
Well, there comes a time when you either want to access that equity -- maybe get a home equity loan because one of your children is getting ready to go off to college or your home has become a bit dated and you want to update the kitchen -- one of the best ways to protect your home's investment potential.
No matter what the reason is, Tampa Bay Federal Credit Union is there for you -- we want to make sure you make the right decisions every step of the way.
Are you ready to start the home loan process or would you like to talk with one of our experts?
We can help you with several options:
First-Time Home Buyer Program
Home Ready Program
Fixed Rate First and Second Mortgage
Home Equity Loan
Home Equity Line of Credit (HELOC)
The next step is to contact us. You'll be glad you did. Call us at (813) 247-4414.
FHA & Other Credit Union Mortgages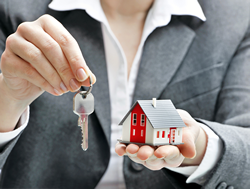 When we say we have options, we mean it. A credit union mortgage is one of the better ways to go when financing a home. Our involvement with the local community and Veterans has always been significant -- we like to take care of our servicemen & women. Tampa Bay Federal Credit Union wants to help you with home ownership. The team at Tampa Bay Federal Credit Union is standing by to assist you with an FHA, VA or other financing instrument.
There are FHA loan options as well as the VA Home Loan program designed specifically to help veterans with the purchase of the home of your dreams. Many of these programs have provisions that work in your favor, such as, no money down and no private mortgage insurance. We can sit down with you and go over all possible options open to you based on your needs and requirements in a credit union mortgage on your property.
Tampa Bay Federal CU Offers the Best in Credit Union Mortgages
Tampa Bay Federal Credit Union has been serving the Tampa Bay area for over 80 years! We build relationships by serving our members and exceeding their expectations while providing financial products and services to help them attain personal financial success. Tampa Bay Federal Credit Union and its people have always gone the extra mile for it's customers.
We continue to serve the local community delivering a wide array of financial services in a helpful and friendly manner. As we start another chapter for the next 80 years, we adopt the latest technology to keep our members in constant evolution with the new times.
Our experts know how to structure your the best deal on your credit union mortgage! Please contact us to find out more about these and other loans we offer.